do not click on the register tab above or you will register for Metro Vancouver
 Welcome to the third annual
 Walk/Run
in Chilliwack
Sunday June 15th



We have a free pancake breakfast and lots of other goodies for all registered participants. 

It's going to be a great day to celebrate the men in your life.
Chilliwack 5 km
If you collect $125 in pledges your registration fee is waived
Once registered, you can login to your account to customize your Personal & Team donation pages; send emails and view the status of your Personal & Team fundraising efforts.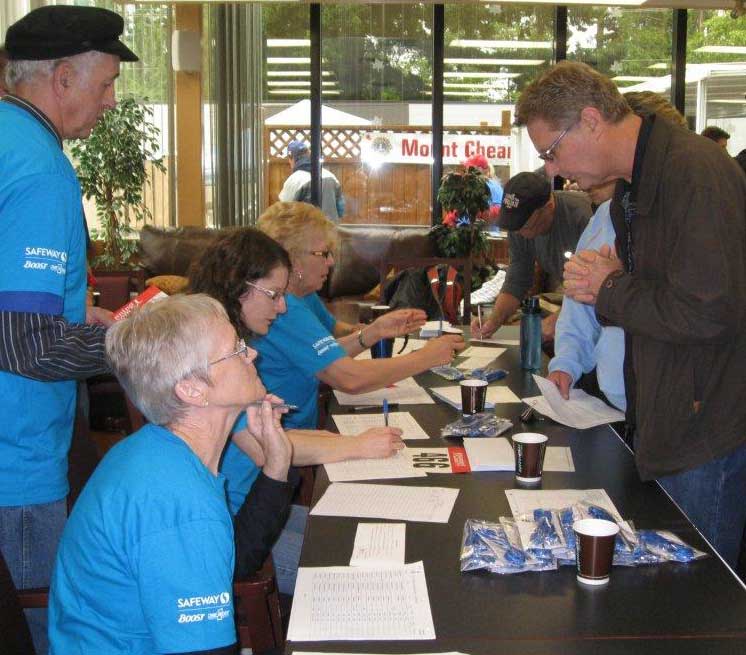 Would you like to sponsor & Pledge  a friend or family member? Click "Sponsor a Participant" above to find & select the person and/or team you would like to support.
Date: Sunday June 15
Location

:
Canadian Forces Area Support Unit, Keith Wilson and Korea Road, Chilliwack.  The walk is along the Veddar Trail
Registration
:  8 – 9:30 am The Army Support Unit Keith Wilson Road and Korea Road.
What's Happening
:  Stay and enjoy post-race activities of a pancake breakfast, and great draw prizes!
Register online now or on the day: 8:00 AM – 9 AM
Event Start Time: 9:30 AM
Parking: Free
For more information, please call the hotline at 604-574-4012 or 1-877-840-9173
Mail in Registration: #4 – 17918 – 55th Avenue, Surrey, BC V3S 6C8
Prizes: We have draw prizes and incentive prizes.
Prizes
Anyone who raises over$125 runs for free
Plus you've worked hard fundraising and we want to reward all your efforts
Raise $250 – $499 TBA
Raise $500 – $749 -  TBA
Raise $750 – $999 – TBA
Raise $1000 – $1499- TBA
Raise $1500 – $2499 – TBA
Raise $2500- $4999  – TBA
Raise $5000 plus – TBA
Registation: ­­­­­­­­­­­­­The $35 Fee for participants is not a donation & no receipt will be issued for Fees.   A Confirmation Email will be sent to you after registration process.
Teams: There is a minimum of 6 people per team.
Team Categories: There are top fundaising prizes for the following teams
Friends and Family, Corporate, Safeway, Schools.
Tax Reciepts: A Tax Receipt Email & Confirmation Email for any Online Donations of $20 or more will automatically be sent to you for your Online Pledge Donations.
Online Registration Closes:  Friday June 13th at 4:00 PM  Note:  Registration will be available on event day at 8:00 am.
Help: Need help registering or have questions please contact us at info@prostatecancerbc.ca or call us at 604-574-4012.
Volunteering:  Please call the hotline at 604-574-4012